Laura Luciana is an emerging interdisciplinary artist working on Dharawal land. She asks, how can a practice using textuality narrate queer kinship? Her interest in queer intimacy is a common thread in her work about friendship and sexual identity, where the body is the site. Laura Luciana has worked with video, textile, and textual forms to tread between pastiche and sincerity.
PILLOW PRINCESS AND THE PEA

The installation includes pink and white satin pillows piled with words embroidered into them. Nestled in the front lower centre of the work is a black leather strap-on harness and dildo.

The commitment to textuality is at the centre of Pillow Princess and the Pea. The work asks, 'how do these words work? Where do they work?' And suggests this place might be in bed, with a strapon. The pillows, soft sculpture, and installation infer the sites and contexts where this narration can take place. Meaning the pillows are secondary in their narration, but vital to situate the work. The chosen words in this installation are paired: "Mrs" & "Mrs" (in response to an IKEA display with Mr & Mr pillows), "Fuck" & "Sleep" and "Pillow" & "Princess" (the jeer or moniker of a [usually femme lesbian] sexual identity). Pillow Princess and the Pea is an installation with a discursive means. It both engages and alienates through its use of codified symbols and text, allowing intimate encounters to those who'll allow it.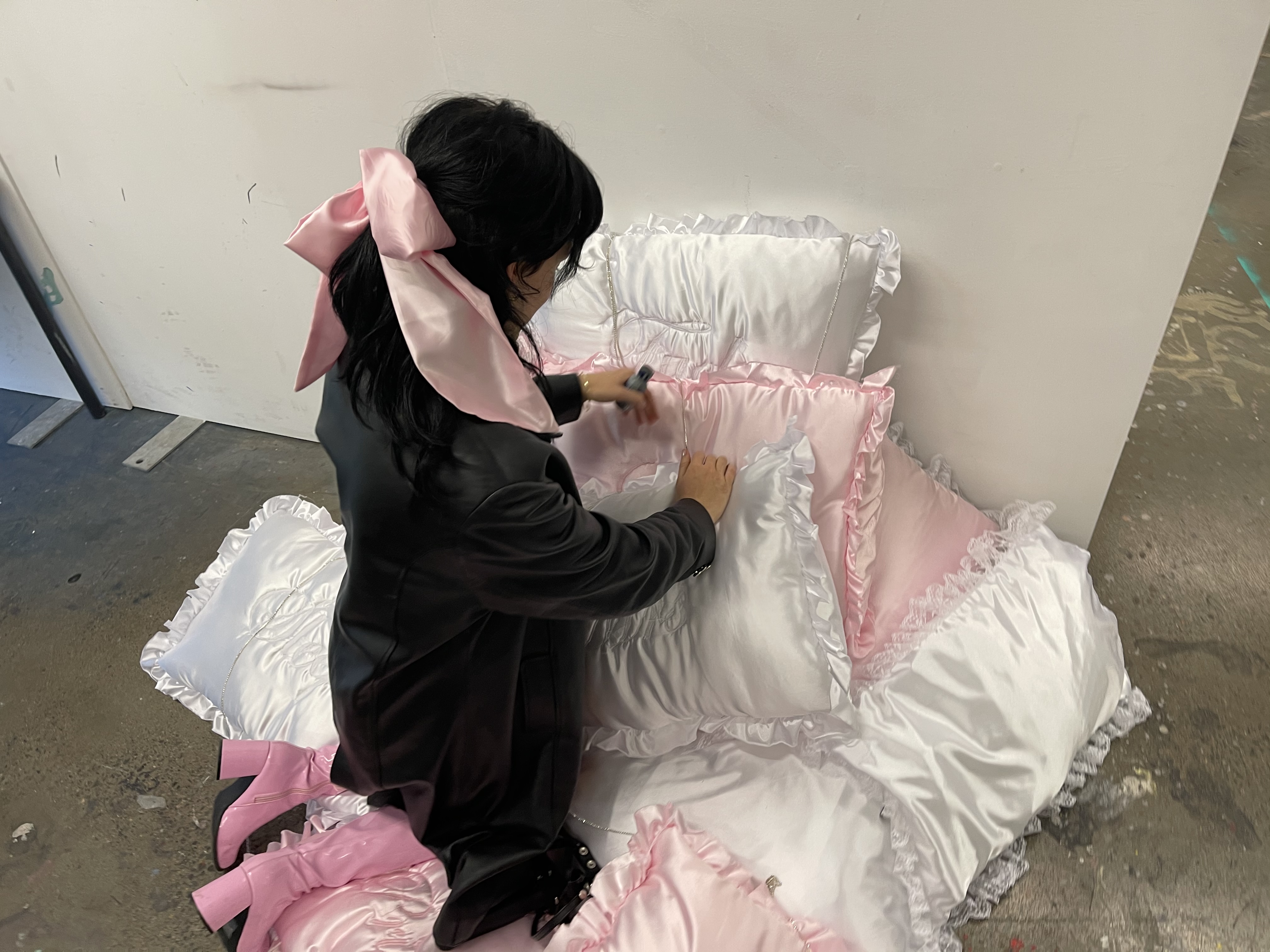 Pillow Princess and the Pea, 2021, poly satin, pillows, diamante chain, leather strap-on harness, dildo, dimensions variable.