Harry Copas is studying a BFA (Honours) at UNSW Art and Design and holds a Bachelor of Teaching from ACU. History - both personal and collective - form the basis of much of his work as he investigates the overlooked or ignored through eclectic means. His research based practice spans multiple disciplines but recently is more keenly focused on the materiality of places and things. He currently lives and works on Gadigal land.
EVEN A BRICK WANTS TO BE SOMETHING,
is an ongoing maintenance project at the old brickworks site in Sydney Park, St Peters. It began by using bricks found within a close proximity of the park to make a series of reusable silicone moulds. They were then recast by grinding up plasterboard offcuts and binding the powder with water and glue, echoing the method used to create the original plasterboard at the factory. The ghostly pale bricks that emerge from the moulds are oxymorons of themselves - taking the form of one of the strongest building materials but encompassing the fragility of the future of mankind with its dusty, unstable construction. Casting bricks from this stolen, now anonymous material that can never be returned to country doesn't intend to fill the gaps left in the brickworks site by the mass excavation of material to continue Sydney's settler mentality of theft and displacement. Instead, it intends to open up conversations with regular users of the park, surrounding the fragility of space and place in an economy propped up by mineral exploration and extraction. Materially, gypsum is also used as a fertiliser and can rejuvenate unfertile soil, especially those with a high clay body. Being biodegradable, the cast bricks are doomed to ruinate themselves, breaking down rapidly when exposed to the weather. Their gradual disintegration echoes the existence of the site itself and the many forces, both human and non-human, that have acted upon it throughout time.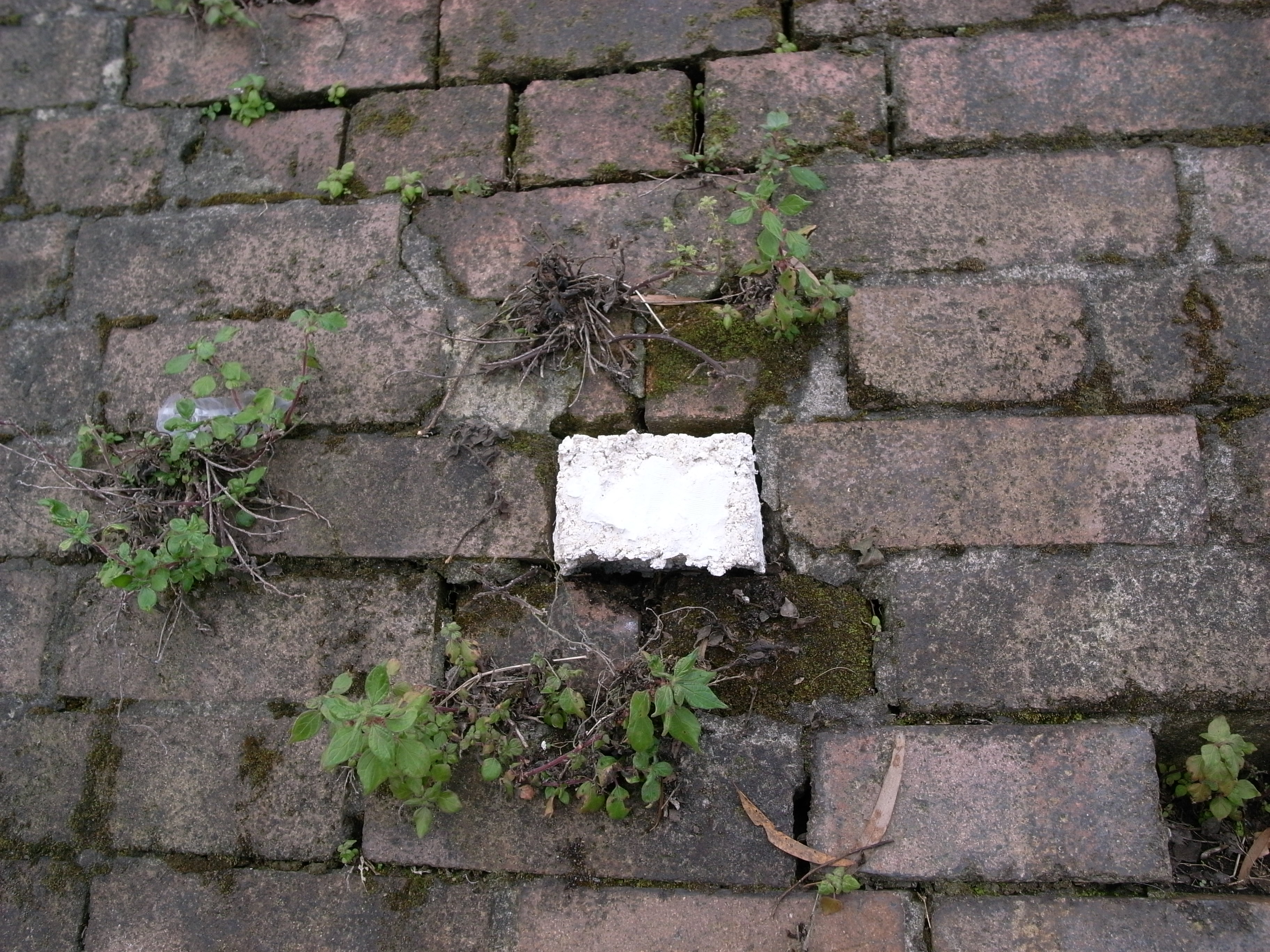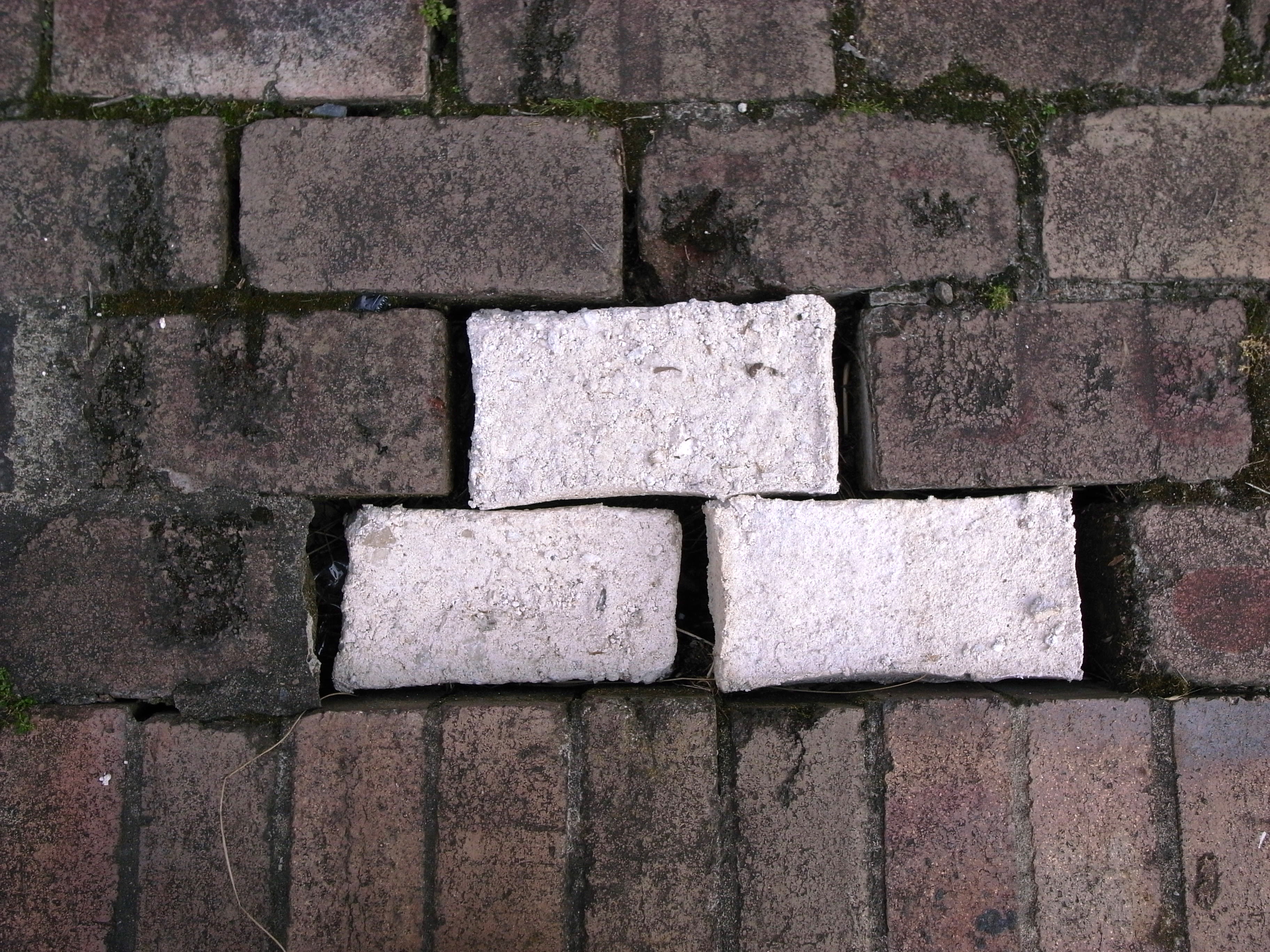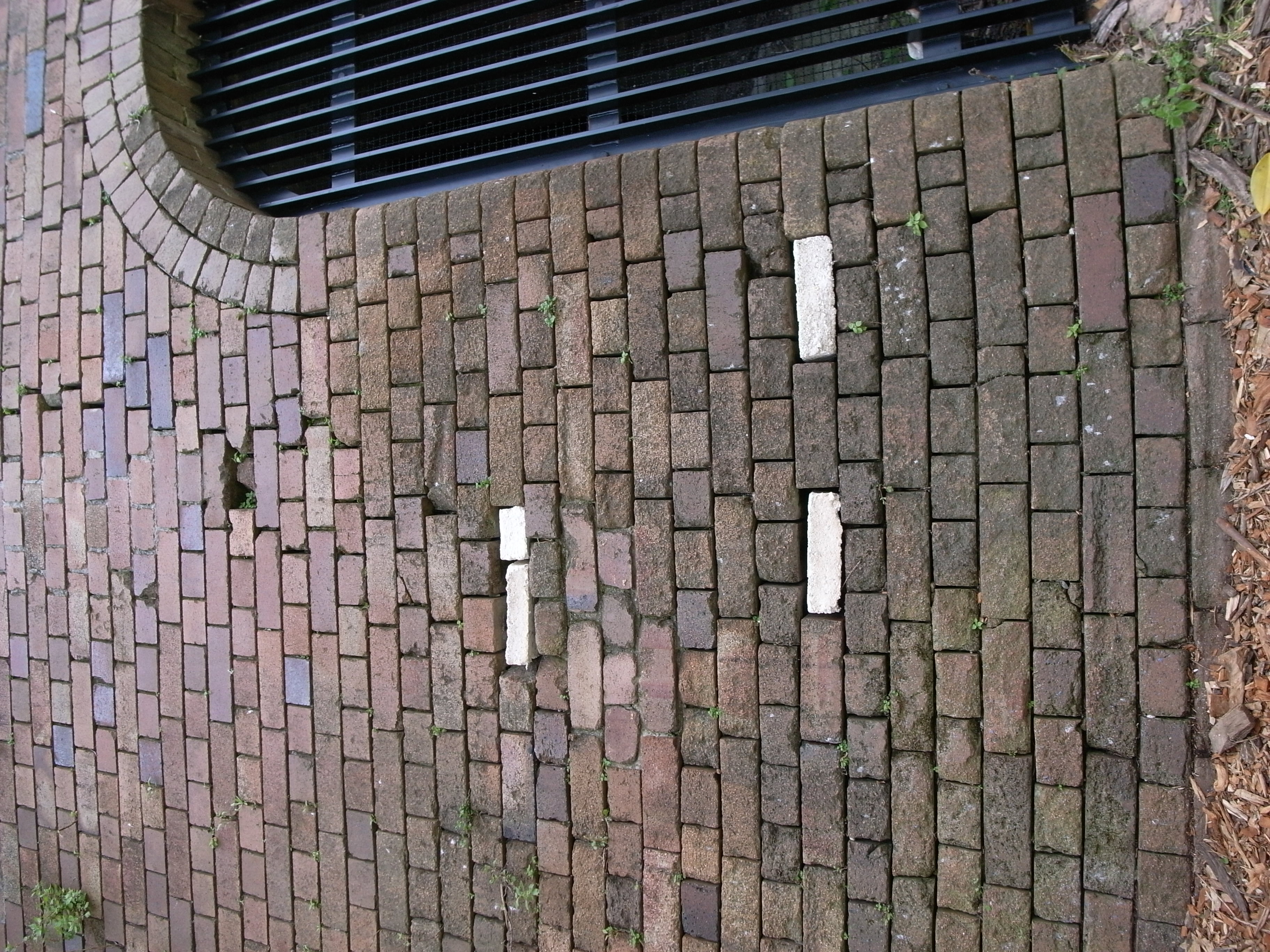 Even a brick wants to be something, 2021, gypsum, glue, paper, dimensions variable.